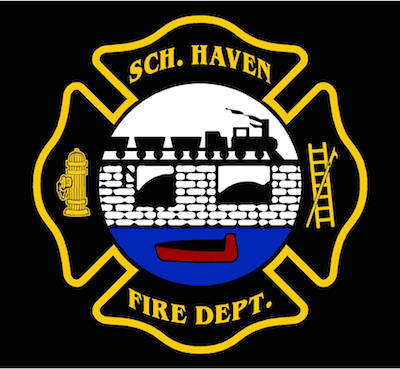 The Schuylkill Haven Fire Department
Schuylkill Haven is located in the southern tier of Schuylkill County. As a department Schuylkill Haven Fire covers an area of roughly twenty-five square miles and a population of around 11,200 residents. The Schuylkill Haven Fire Department is composed of three companies; Rainbow Hose Station 1, Schuylkill Hose Station 2, Liberty Fire Station 4.
Fire District 63 currently has three borough chiefs, each representing their respective companies; Borough Chief-Andy Motko, Deputy Chief-Jim Reed, Assistant Chief-Tim Moran. At this time as a department we run 3 Engines, 2 Towers, 1 Heavy Rescue, 1 Tanker, 2 Squads, 2 Utilities, 1 Brush and 3 Inflatable Water Rescue Boats.
More about about Schuylkill Haven can be found here: Schuylkill Haven, PA.
---
Borough Fire Chiefs

Andy Motko – Chief 63
Jim Reed – Deputy 63
Tim Moran – Assistant 63

Station Fire Chiefs

Station 1 Rainbow – Tyler Donatti – Chief 63-1
Station 2 Schuylkill – Chad Hasenauer – Chief 63-2
Station 4 Liberty – Keith Sweigert – Chief 63-4