May 18th, 2016 – At 11:18hrs Fire District 21(Ravine) and the Schuylkill Haven Dive Team was dispatched to 315 Old Forge Road for a still water rescue for a reported male in reservoir. Squad 63-64, Utility 63-71 and the boats responded and staged with law enforcement while more information was gathered. 
A brief land search was conducted with the use of a SAR canine team from Lebanon county. After the conclusion of the land search, it was determined that all operations would cease with PSP continuing their collection of information from witnesses and further searches would not continue until daybreak.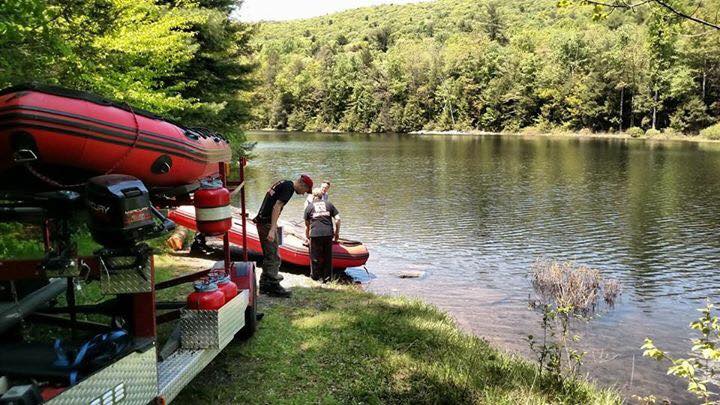 May 19th, 2016 – The Schuylkill Haven Dive Team was contacted by PSP and was requested to gather for a possible search of the reservoir involving the previous incident.
Capt. 63-99 (Morgan) assembled 63DIVE and upon gaining addition information, the assistance from Mahanoy City and Ryan Township dive units were requested to the scene.
Once on-scene, 63-99 briefed with law enforcement and water authority personnel. 63-99 established command of dive operations, both department boats where launched to check the area of interest, and a working point was established.
Divers from all 3 teams where utilized using 2 pendulum search patterns from the shore line location. Recovery of victim was made and dive operations where terminated. Chief 63-01 (Motko) also responded with the dive team on the initial call. More Photos and information can be viewed at on the Station 2 Facebook page.